According to data provided by cryptocurrency analytics firm Santiment, Cardano (ADA), Shiba Inu (SHIB), XRP and Dogecoin (DOGE) are among the cryptocurrencies that are currently undervalued.
On the other hand, Binance's native BNB token is overvalued.
When cryptocurrencies are considered to be overvalued, it means that investors believe the current market price of a cryptocurrency is too high relative to its fundamental value. This usually occurs when there is heightened speculation on the markets, and investors buy into the hype surrounding a particular coin rather than carefully analyzing its potential returns. In this case, investors may be unable to recover their money if the hype suddenly dissipates and prices crash.
On the other hand, when cryptocurrencies are deemed to be undervalued, it signals that traders believe the current market price for a digital asset does not reflect its true worth.
Santiment's analysis is based on the MVRV Z-Score, which is a measure used by analysts to determine whether cryptocurrencies are overvalued or undervalued. It is calculated by taking the ratio between market capitalization (MVR) and realized capitalization (RV). In other words, it compares the current value of a cryptocurrency against all of its previous trade values, providing an indication of whether the current price is justified. Specifically, when the MVRV Z-Score is above zero, it is assumed that the current prices of cryptocurrencies are higher than their fundamental value.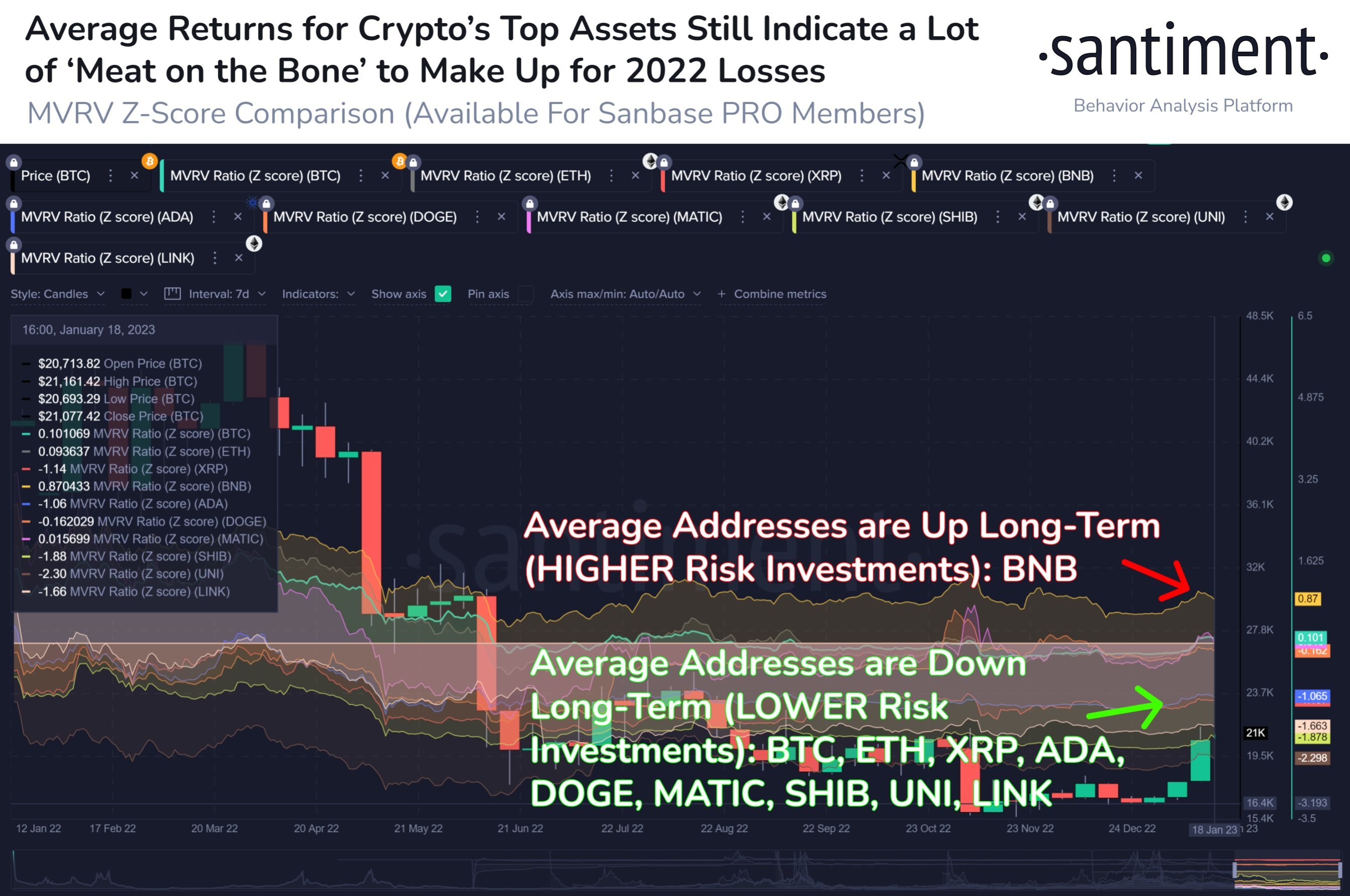 The indicator provides useful insight into analyzing whether cryptocurrencies are being priced fairly or not. By understanding this metric, industry players can identify good entry points and make well-informed investment decisions.